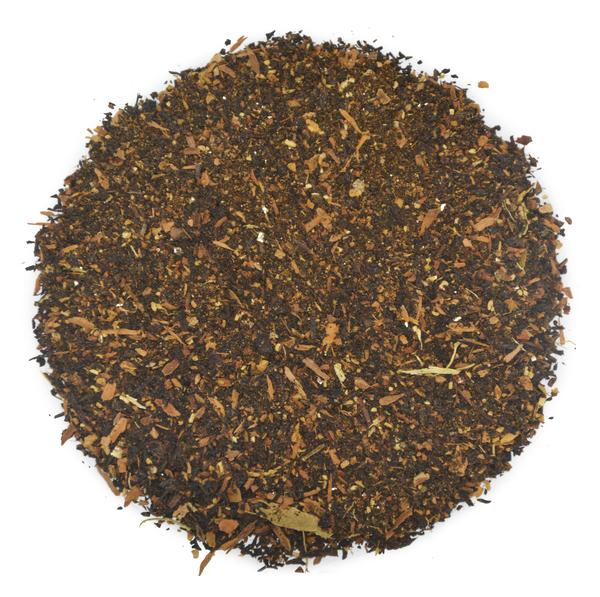 Lunar (Masala) Chai
Secure and trusted checkout with
We are thrilled to collaborate with Curio Spice Co. on this delicate yet flavorful masala chai! Rather than go the traditional route of blending a bold, Assam tea with spicy goodness, we opted for a lighter flavor with a Nilgiri black tea. The result is our Lunar Chai!

Our friends at Curio Spice blended in direct sourced and sustainably produced cassia cinnamon, Ceylon cinnamon. ginger, clove, mace, and cardamom for a delectable brew!


Directions for 2 servings
Combine 1 cup milk, 1 cup water, 1 tablespoon sugar (optional), and 1 tablespoon chai. Simmer 10 minutes, strain.

Vary leaf quantity and brewing time per individual preferences.